ATTENTION: COVID-19 fraud is rapidly evolving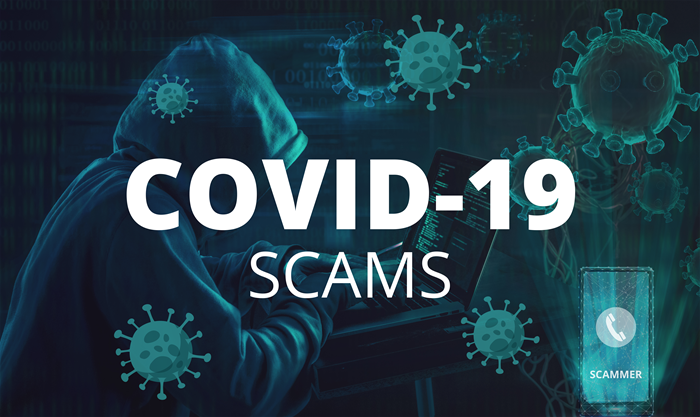 Fraudsters are very opportunistic. Right now, they see a very vulnerable population out there that they can prey upon. With many people scared and looking for help, a heightened level of desperation may cause them to act impulsively, making them easy targets for fraud.
As of Oct. 5, the Federal Trade Commission (FTC) had logged nearly 615,000 consumer complaints related to COVID-19 and stimulus payments, 71.4 percent of them involving fraud or identity theft. These scams have cost consumers $577.3 million, with a median loss of $390.1
Scammers are using telemarketing calls, text messages, social media platforms, and door-to-door visits to execute their COVID-19-related scams. Fraudsters are offering COVID-19 tests, HHS grants, and Medicare prescription cards in exchange for personal details, including Medicare information. The personal information collected can be used to fraudulently bill federal health care programs and commit medical identity theft.2
With economic anxiety high, crooks are also impersonating banks and lenders, offering bogus help with bills, credit card debt, or student loan forgiveness. Small businesses are being targeted, too, with scammers reaching out to owners with phony promises to help them secure federal disaster loans or improve Google search results.3
Here are the most common COVID-19 fraud schemes according to FBI.gov:
1. Government impersonators
These criminals reach out to potential victims through social media, emails, or phone calls pretending to be from the government. In some cases, they're even going door-to-door to try to convince people that they need to provide money for COVID testing, financial relief, or medical equipment.4

It's important to know that the government will not reach out to you this way. If someone reaches out to you directly and says they're from the government helping you with virus-related issues, it's likely a scam. This "government" representative may be trying to use phishing or other techniques to hack your computer or get your personal information or money.4
2. Fraudulent cures or medical equipment
Right now, the threat we're most concerned about is fake cures or treatments for the virus. These "cures" can be extremely dangerous or even fatal to your health. You should never accept a medical treatment or virus test from anyone other than your doctor, pharmacist, or local health department.4
3. Work-from-home fraud
People who are at home and out of work are vulnerable to work-from-home scams. If someone you don't know contacts you and wants you to urgently pay them in return for a "job," you are dealing with a criminal. Legitimate employers will not ask you to pay them.

If you're in a role like this where you're being asked to send or move money, you're acting as a money mule, which is a federal crime.4
4. Investment fraud
One of the most lucrative active schemes involves offering you an opportunity to invest in a cure or treatment for the virus. The purpose of these get-rich-quick schemes is simply to defraud the investor. Any offer like this should be treated with extreme caution.4
Help spread the word by sharing this blog post to keep those you care about from falling for a scam, regardless of their age or health status!
5


Be vigilant and protect yourself. NEVER give out your personal information to unknown sources.
Anyone who comes across something suspicious should report it to the FBI at tips.fbi.gov or to the Internet Crime Complaint Center at ic3.gov so that the scammers can be tracked and stopped.4
Fraud involving payment of Federal taxes should be reported to the Treasury Inspector General for Tax Administration.
Additional helpful resources on COVID-19 fraud