Ask the experts: Should you buyout your car lease?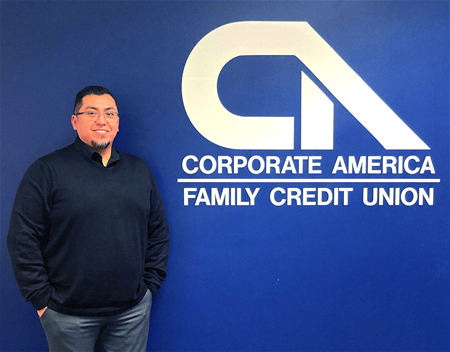 Juan Lopez, lending manager at CAFCU
Having trouble finding a car during the current computer chip shortage? One option is to buy out your leased vehicle. CAFCU's lending manager Juan Lopez explains how.
How does a lease buyout work?
If you are thinking about buying out your leased vehicle, your first step is to apply to get preapproved by a lender so you know what you qualify for. Once that is underway, you should work with your lease company to obtain the necessary instructions and requirements to help you purchase your lease. Typically, the lease company will provide a lease buyout packet containing all the required paperwork. This includes an odometer statement verifying the vehicle's mileage, a purchase order that spells out the cost of the vehicle, taxes, title fees, and any other charges, along with instructions on where to send the check. Turn around is dependent on how quickly the lease company provides the necessary documentation to complete the transaction.
What are the most important things to consider when determining if a lease buyout is right for someone?
There are several questions you may need to answer during the lease buyout process, including the following:
First and foremost, do you like the vehicle and want to keep it?
Are there any other vehicles at a similar price point that you'd consider?
Has the car needed many repairs while you've leased it?
Where is the current value of the vehicle in relation to the price?
Will you have to pay excess mileage charges? (Typically, if you buyout the vehicle, you will not have to pay the excess mileage charges.)
Can you qualify for financing and afford the new monthly payment?
Can you get a good rate to purchase the lease?
Doing your homework at the start of the lease buyout process will ensure everything goes smoothly. You can also work with your lender to help you answer some of these questions, especially as they relate to your interest rate and new monthly payment.
What are the main advantages of a lease buyout?
A lease buyout offers a great way to avoid the hassle of vehicle shopping. You already did the work of choosing a vehicle that works for you and are familiar with the car and how it operates. In addition, the current market value of your leased car may be higher than the buyout pricing (AKA "residual value") agreed upon at the time of the lease agreement.
What are the disadvantages?
Depending on the current market value of your leased vehicle and the buyout pricing, your new monthly loan payment could be higher. In addition, when exiting your lease contract, you might also face additional fees and stand to lose leasing perks like free tire rotation, oil changes, and other basic maintenance.
Can you negotiate the buyout price of a leased car?
Possibly. The buyout pricing is usually determined and agreed upon before the lease agreement is signed, so it will be important to review your lease contract. In most cases, it is possible to negotiate a better deal.
Does CAFCU offer lease buyout loans? If so, what are my next steps in making that happen?
Yes, we do offer lease buyout loans! Whether you decide to purchase your leased vehicle or buy a different vehicle, CAFCU can get you preapproved within one business day at cafcu.org or by calling 1-800-359-1939.