Take a break from your loan payment!
Twice a year, Corporate America Family Credit Union (CAFCU) members have the opportunity to skip a monthly auto or signature loan payment.
How it works:
For a $39 participation fee, you can skip your next month's loan payment.* You can even skip a payment on more than one loan! All it takes is a $39 participation fee per loan. This offer is good for most CAFCU auto and signature loans. Mortgages, home equity loans and lines of credit, "Quick Cash" or "Access" lines of credit, Visa® credit cards, and indirect (ID) loans are ineligible and cannot be skipped.
Once enrollment is available, simply opt in by submitting a Skip-A-Pay request by logging into digital banking. During eligible enrollment periods, Skip-A-Pay will be available under the Tools menu.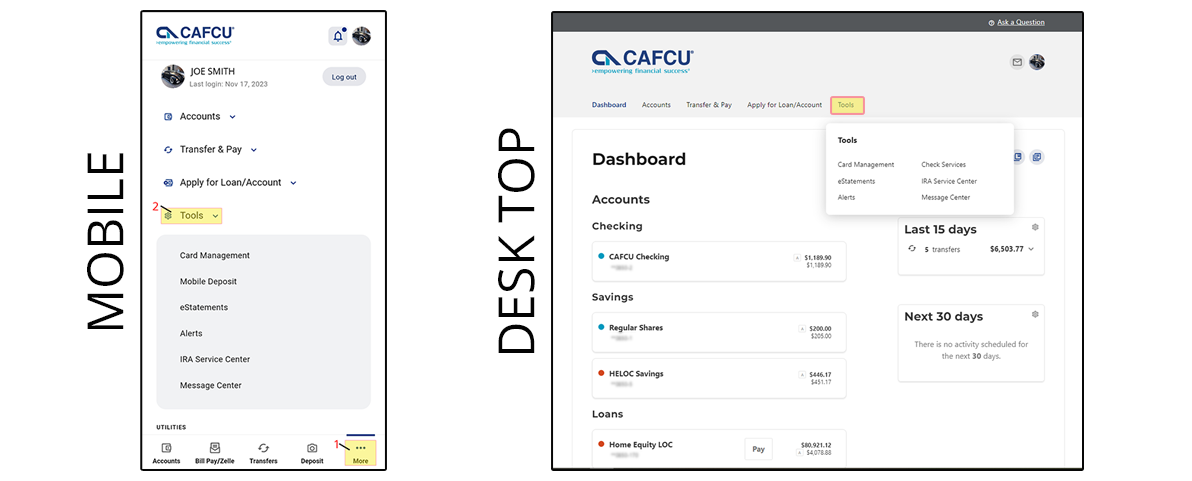 The next enrollment period starts Monday, November 27, 2023 and ends Friday, January 26, 2024.
For more information or questions connect with us:
*Skip-A-Pay will not be activated without $39 participation fee (per loan); please be sure that the funds are available in your account. By participating you understand that the participation fee is an extra charge for skipping your payment and will not reduce your loan balance. If transferring the participation fee from your Regular Share Account, a charge may be assessed if the account falls below the required minimum balance.
Important note: All accounts and loans must be in good standing. Loans that are past due and/or being repaid through a debt management program are not eligible. You may not skip the first payment of a new loan. Loan must be opened for at least 6 months to be eligible. Loans that have been modified or are being repaid through special payment arrangements may not be eligible based on internal qualifications. Finance charges will continue to accrue, which may affect the final payment date and the amount of your last payment. I understand that if my loan has GAP coverage or Payment Advantage coverage, skipping payments may impact the GAP payout at total loss, and the total benefit from Payment Advantage may be reduced. All other terms and conditions of your loan will remain the same. Contact CAFCU for complete details.
.