Student loans for CAFCU by ISL Education Lending®
We work with ISL Education Lending to offer private loans to help you pay for college as well as refinance existing student loans. ISL Education Lending is a nonprofit organization with decades of student loan experience offering lower-priced loans.*
ISL Education Lending offers:
Loans for college students.
A loan option for parents and family members who wish to borrow on behalf of a college student.
Multiple student loan refinance options.
In addition, they offer multiple scholarship opportunities and free college planning tools to help students and families avoid overborrowing and plan smart for life during and after college.
Learn more about ISL Education Lending's offerings on their website.
Done with college...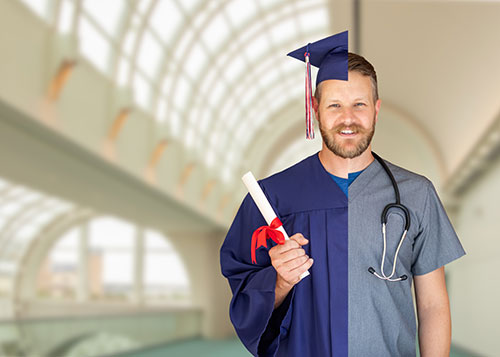 If the college experience is now in your rearview mirror and paying back that education is now the challenge, we also offer refinancing options that may help lighten the load.
For more information or questions connect with us:
Before applying for a private loan, we encourage you to first complete the FAFSA, or Free Application for Federal Student Aid. You should also work with your college financial aid office to explore and exhaust all sources of student financial aid before seeking a private student loan.
All loans offered by ISL Education Lending are subject to credit approval.
*Corporate America Family Credit Union is compensated by ISL Education Lending for the referral of student loan customers.