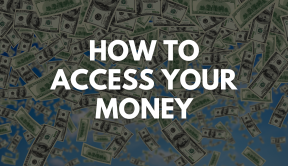 Introducing new-and-improved digital tools for accessing your CAFCU accounts!
Here's what's new with our upgraded digital banking app:
cleaner design with easier navigation
greater control of your accounts
the ability to rename, color code, and add avatars
integrated debit and credit card control tools (no more separate app needed!)
transaction detail enrichment: see expanded transaction details
financial planning tools to help you work toward money goals
What you need to know
The digital upgrade is now complete! Existing users are encouraged to log in. See Getting Started below for further instructions.
Apple users: Your mobile banking app will auto update with the conversion if your apps automatically update (members who don't have auto updates will need to manually update in the App Store.
Some Apple users are reporting that the app is not updating. If you encounter this issue, please delete the app from your device and reinstall it.
Android users: You will need to download the updated app in the Google Play store.

The new app icon will look like this: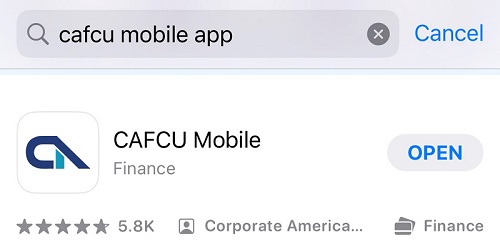 ALL USERS will need to create a new username and password when opening the app for the first time.
You will use your member number when logging in for the first time.
If you need help locating your member number, you can reach out to our Member Center by calling 1 -800-359-1939 Monday through Friday from 7 a.m. to 7 p.m. CST to request a call back with your number provided your phone number has been on file with us for more than 60 days.
For details on how to get started in the new system, read below.

Existing digital banking users, here's what you'll need to do when you initially log in to the upgraded digital banking app:

First, click log in: Your username will initially be your member number and old password.
Then, at the "Secure Your Account" screen, click "Create New Password."
Proceed with the following steps.
Step 1: Read the disclosure and click "I agree."
Step 2: Reset your password.
Step 3: Verify your identity.
• Add your member number.
• Add your social security number (no dashes).
• Add your zip code.
• NOTE: The above information needs to match what is in our system.
• Click continue.
Step 4: Choose where you will send your password reset message (phone number or text)
• Enter the one-time 6-digit verification code you receive.
• Create your username. This should be a unique, alphanumeric username between 8 and 40 characters. If username you created is available, you can click continue.
• Create your password. This must be at least 8 characters, one lower case, one uppercase, one number.
• Add and confirm your password, then click continue.
Step 5: Review the ACH disclosure, accept, and continue.
You are now ready to login to your new digital banking experience!

Our team is ready to help you work through alternative options to help you manage your finances during this transition.
On week days, you can reach out to our Member Center by calling 1 -800-359-1939 Monday through Friday from 7 a.m. to 7 p.m. CST.
You can also email us at [email protected].
Looking for other ways to access your accounts? Please visit our Access Your Money web page.
We greatly appreciate your patience as we work together to improve our digital banking services and make our credit union stronger.
Check back here for the most current information about the upgrade and read our FAQ below for more details.


Will my payees, Bill Pay history, transfers, and scheduled payments carry over with the upgrade?
Will I need to set up a new username and password?
What are CAFCU's password requirements?
Why can't I log in to the new system?
How can I access my account after being locked out?
How can I hide accounts I don't want to see in my dashboard?
How do I view my eStatements?
How far back can I search my account transactions?
How can I control my debit and debit cards?
How do I set up text alerts?
How do I add external accounts?
What is the time frame for transfers and bill payments?
Who can I contact if I have more questions?
For more information or questions connect with us: