Ask the Experts: How to buy house in a sellers' market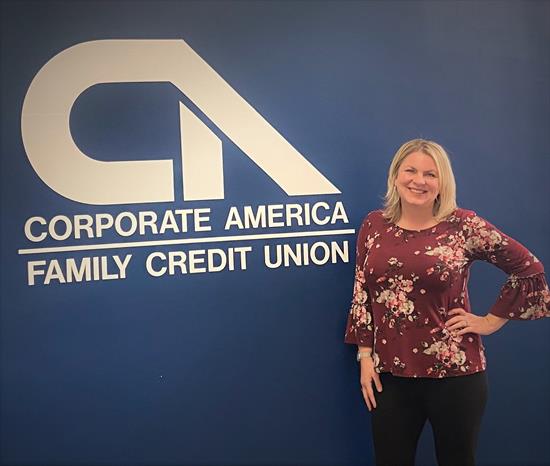 Carlene Gabor, real estate lending manager at CAFCU


Are you house hunting this spring? If so, maybe you've already experienced low housing inventory and bidding wars. Maybe you're concerned about rising interest rates thanks to the Fed's first-rate increase in three years.

At CAFCU, we wanted to ask our real estate experts how they guide our members through a challenging real estate buying process. CAFCU's real estate lending manager Carlene Gabor stepped up to answer some common questions we're hearing right now about the current real estate market.


In what ways can working with a credit union loan officer give me an advantage over other buyers in a sellers' market like this?
The best thing about working with a credit union lender is the clear and prompt communication. With a credit union like CAFCU, you can put your confidence and trust in personalized interactions while benefitting from the additional financial education our loan officers can provide to guide you through the mortgage process.


What is the general process I should follow when getting a mortgage so I'm ready to make an offer quickly?
Make sure you are prepared by getting preapproved before you house hunt. Have your preapproval letter in hand and ready to submit with your offer to speed up the process and let the seller know you are a serious buyer ready to strike a deal.


Why is it better to work with a credit union like CAFCU for my mortgage when I could go with a big bank or a completely online lender?
Unlike most online lenders, credit unions like CAFCU provide you with access to a full suite of financial services, which allows our team to focus on the big picture of your financial health and not just your home buying experience alone. CAFCU's loan officers do not work on commission, so your satisfaction is our reward! We also offer a personal touch that big banks and online lenders can lack. In addition, CAFCU provides life-of-loan servicing, so you don't have to worry about your loan being sold to another lender after you close.


I've read that to make a strong offer in a seller's market you should make a larger down payment, go above the asking price, and waive the appraisal contingency. Are there any risks associated with these tactics?
There are usually some risks associated with shortcut tactics like these.

For instance, the appraisal contingency allows a buyer to back out of a contract if the property doesn't appraise for the amount they offered to pay without losing their earnest money. If you waive this option, you could be stuck overpaying for the property or be in breach of contract and lose your earnest money if you try to back out due to a low appraisal.

Going above the asking price is common in a seller's market and can give you a better chance of winning a bid, but be sure to work with your real estate agent and lender so that, once again, you're not grossly overpaying for the property. Keep in mind, any amount offered over the value of the home may not be financed.

Making a larger down payment is a tactic that may help sweeten your offer because your financing can appear more favorable than another potential buyer's. Just be certain this does not interfere with the parameters of your financing. Tapping into your reserves for a higher down payment could also jeopardize your savings for the projects and purchases that typically come with buying a new home. It's best to know up front what your maximum terms are so that you're more prepared when the time comes.


What can I do to win a bidding war?
Ideally you would take the steps above to prevent a bidding war! That said, bidding wars are a reality of the current real estate environment. While there are never any guarantees, you can position yourself to win a bidding war using the following tactics:
Work with a dedicated and reliable real estate agent that will be ready to move fast. There is no substitute for experience.
Make an aggressive offer and put that offer forward without overpaying. Keep your offer strong but simple and avoid contingencies if possible. Also avoid asking for personal property in the house.
Add an escalation clause to your offer if allowable. This is a clause built into your offer stating how much more you are willing to pay than the highest offer, up to your maximum bid. It shows the seller how serious a buyer is but can also have some drawbacks because it shows a seller how much the buyer is willing to spend.
Offer to pay a rush fee on the appraisal to help expedite the closing process or extend a leaseback option to establish trust and give the seller peace of mind.
Go through full underwriting before shopping in lieu of just the preapproval process. Having a lender like CAFCU verify all of your financials up front and solidify the approval of the loan will aid in shortening the turnaround time for the loan closing.
Have your inspector's number on speed dial and offer to schedule the inspection right away.
Be prepared to compromise. Go into negotiations knowing exactly what you do and do not want. Now is not the time to nitpick.
Pull on the seller's heart strings by writing a personal letter explaining what you love about the house and why you want to buy it. Most sellers have an emotional tie to their house and tapping into that can make your offer stand out.
How will the interest rate increases happening this year affect my ability to afford a house?
The rate changes being enacted this year by the Fed will happen slowly over time, which is why it's important to get preapproved now while rates are still historically low. Regardless, an experienced mortgage team like ours can work with you to explore options for creating a mortgage payment that fits your budget.
What are my next steps in getting started with a CAFCU mortgage?
Take a moment to learn about our mortgage services, read the FAQ section on that page, and get started by completing an application online.

To better prepare you for an expedited turnaround time, here is a list of commonly required documents to have ready to provide:
W2 income: paystubs covering the past 30 days for all borrowers and two years of W2s.
Retirement/self-employment income: all award or benefit letters for current year, two years of 1099's, two years of personal and business tax returns, and/or two months of bank statements showing deposits (i.e. IRAs, Pensions, Social Security).
Assets: two months of your most recent bank statements.

Have more questions? Speak with one of CAFCU's real estate loan officers by calling 1-800-359-1939, option 2, Monday-Friday from 8 a.m. - 7 p.m. CST.