For more than eight decades, we have dedicated ourselves to being our members' primary financial institution.

To better serve our members, we uphold the highest standards of business ethics and conduct, including transparent and straightforward communication with our member-owners.

As part of this, we aim to keep our members, our partners, and our communities informed about our progress as a not-for-profit financial cooperative.

Click below to open and read our latest annual report.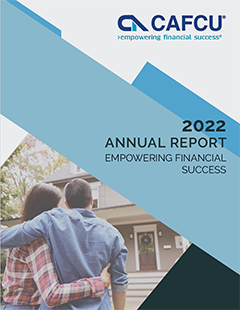 THANK YOU for being part of a strong organization that collaborates to empower the financial success of all those we serve.